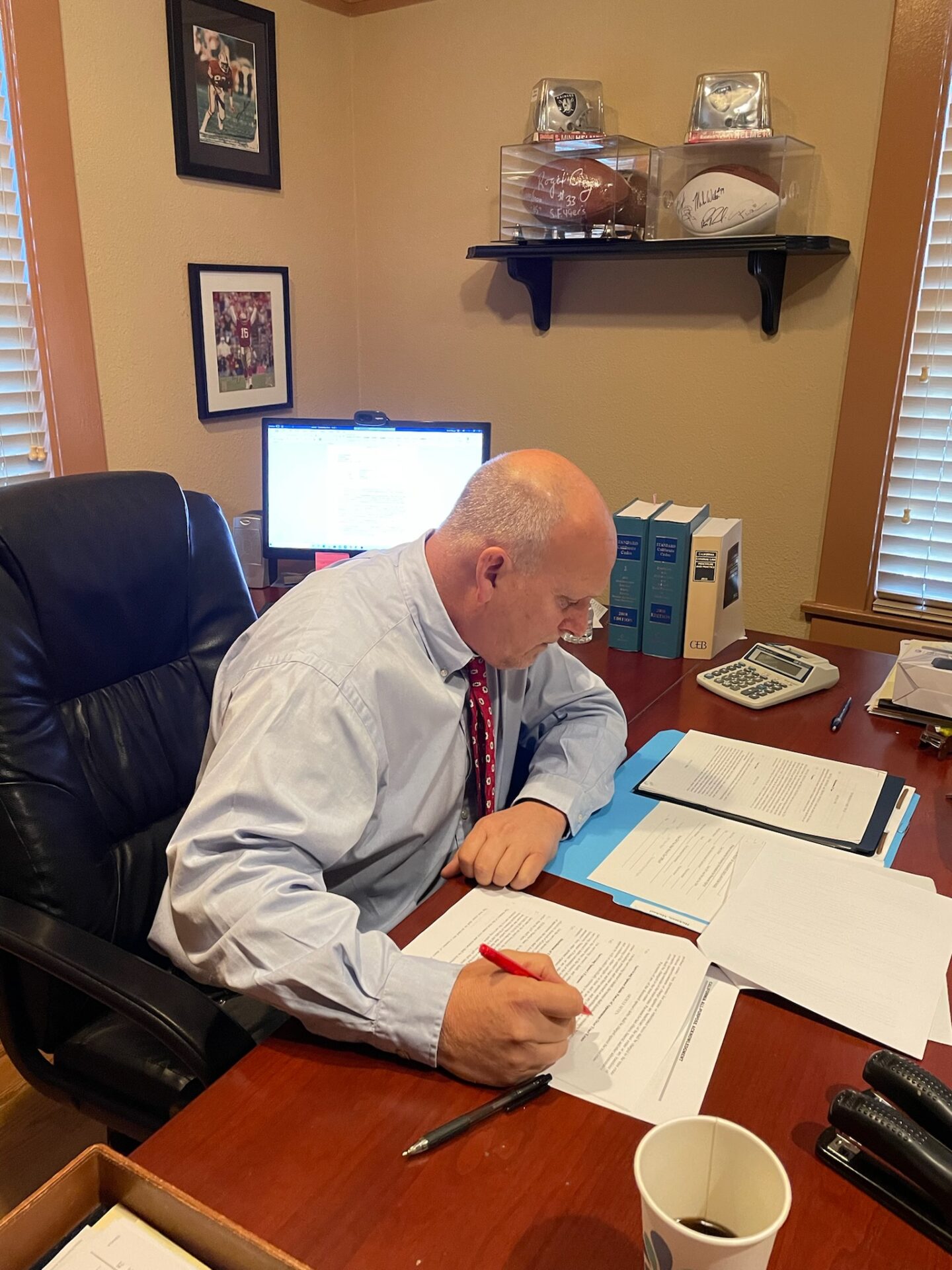 Choose a Highly Experienced, Educated Lawyer
Attorney Daniel Salinger has been providing competent legal counsel to individuals and families, just like you, for nearly two decades. Practicing in the areas of criminal law, personal injury, and wills and trusts– he has always treated his clients with care.
Mr. Salinger received his Bachelors of Science in Business with a minor in Economics from San Jose State University. He later completed his law degree at UOP's McGeorge School of Law in Sacramento. Mr. Salinger demonstrated impressive knowledge in his legal studies, earning spots in the Traynor Honor Society and the prestigious Society of the Order of the Coif. He graduated from McGeorge with Great Distinction.
Experience in the Criminal System
Mr.  Salinger began his career at the Los Angeles County District attorney's office where he was exposed to every aspect of criminal prosecution. Since then Mr. Salinger has been navigating through the criminal justice system where he picked up the subtleties and nuances required to successfully defend your case.
Mr. Salinger found this law firm in 1997 with the intention of providing competent and affordable legal services to the local and surrounding communities. We practice in the areas of personal injury, wills and trusts, and Criminal law. Over the last 25 years Mr. Salinger has a proven track record of helping thousands of individuals just like you.
Mr. Salinger uses experience and compassion to aggressively prosecute or defend your cases best outcome.
Testimonial
A very approachable and friendly group of professionals. I could walk in the door anytime without an appointment and be greeted warmly.
- S. Seeger